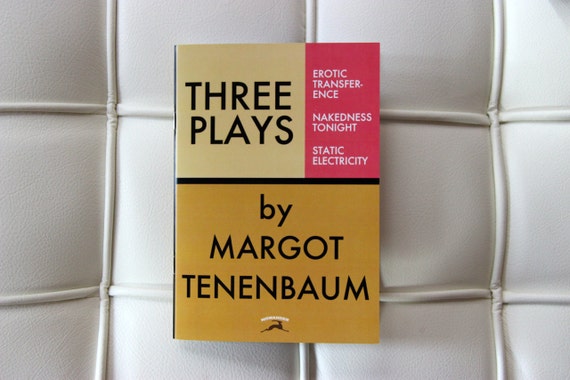 I'm a big fan of Wes Anderson's movies, so I'm snatching up a few of these notebooks inspired by his movies ASAP. (Here's the Etsy shop that sells them.) 
The one pictured above comes from The Royal Tenenbaums, which is probably at the tip-top of my favorites from Anderson. Gene Hackman hits all the right notes of loving, scheming, charming and overbearing in his role as the family's patriarch. Add in Bill Murray, Anjelica Huston, and narration by Alec Baldwin, plus all that whimsical, eccentric wardrobe and set design… I'm pretty much a sucker for any singular item on this list, but the combination is irresistible.
If you're already a fan, here are a few things you might not know about The Royal Tenenbaums and here's a fascinating excerpt from Anjelica Huston's memoir about her relationship with Jack Nicholson.